Cancon 2024
Participation
---
Submissions now closed and the layout is being worked on.
Participation Games: Find Your Inner Gamer
What are 'participation games'? Basically, they are what it says on the tin: games designed for the public to join in and have some fun. Unlike the many tournament games which generally require prior registration, participation games are open to anyone who shows an interest. They represent a window into the gaming community; a great opportunity to explore the range and depth of this wonderful hobby: miniatures games; Eurogames; card games; fantasy/sci-fi games and historical games are all featured. Participation games at CANCON are run by experts and enthusiasts eager to help you learn about their corner of the gaming world. Game systems range from cutting edge innovations to old favourites, but all offer you a chance to find your gaming identity.
Participation games run from 10:00am daily at CANCON. Spend an hour or spend three days—yes some games really do last that long—and try as many games as you like. And best of all, it is completely free!
(Chris Braddick, Participation Game Coordinator since 2017)
---
---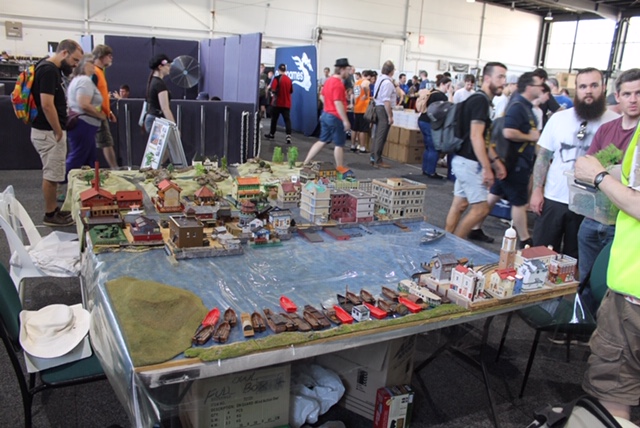 echo $gamename ?>
Let the public know what you are doing and when.
back to top